In view of the current period of the highest number of deaths and infections in Brazil since the new crown epidemic in Brazil, the city of Rio de Janeiro announced on March 4 that it will implement a one-week night curfew from now to the 11th of this month.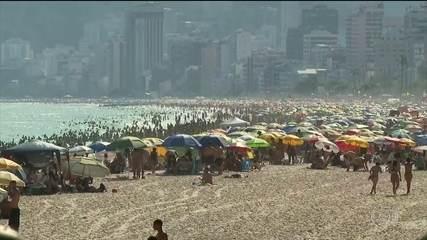 On the same day, the Rio Municipal Government announced at a press conference that, except for the city`s curfew from 23:00 to 5:00 the next day, the closing time for all restaurants and bars in the city will be at 17:00 every day. All dining and shopping venues during the business period The quantity must be below 40%. During the curfew, the city, including the streets, shall not have any commercial operations. The city government also increased the fines for individuals who did not wear masks according to regulations and participated in gatherings by 4 times. Rio Mayor Paes stated at the press conference that the move was made in response to a new round of high-prevalence epidemics currently emerging in other parts of Brazil that may spread to Rio.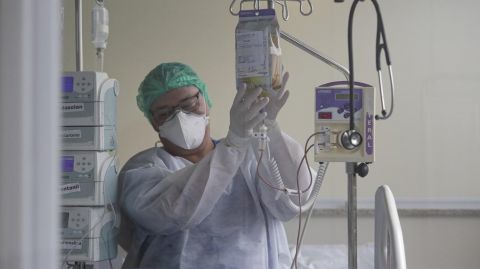 On March 3, the number of deaths from the new crown pneumonia in Brazil in a single day was 1,910, which is the largest number of deaths in Brazil since the outbreak of the new crown. The number of new confirmed cases that day exceeded 70,000, and Brazil became the country with the largest number of confirmed cases in a single day in the world. In the past few days, night curfews have been imposed in the states of Sao Paulo, Minas Gerais, Piaui, Para, Pernambuco, and Ceara. However, experts criticized that local governments consider that strict social distancing will cause damage to the local economy, so the current level of prevention and control and short-term curfew measures may be difficult to effectively control the epidemic. (Headquarters reporter Tang Ye)
KYD Automatic Mask Machine Factory
Business Type:Manufacturer
Product Range:Nonwoven Machines , Nonwoven Machines
Products/Service:Face Mask Machine , N95 Cup Mask Machine , Bouffant Cap Machine , Shoe Cover Machine , Medical Gowns Machine , Solid Mask Machine
Certificate:GS , CE , ISO9001 , TUV
Company Address:No.6 Keyuan 8th Road,Keyuan Industrial Park,Tianxin Village,Tangxia Town,Dongguan City,Guangdong Province,China , Dongguan, Guangdong, China


Next: What are the Main Systems of the Automatic Flat Mask Machine?